Galleries is a collection of dialogs and tools that can be used to conveniently organize images and documents.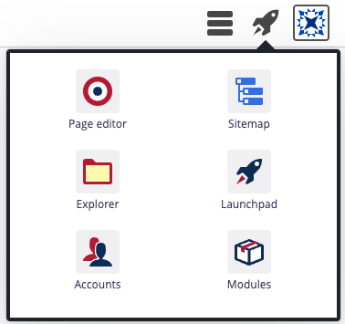 To create a new gallery, first open the sitemap editor by clicking on the sitemap editor icon in the quick launch menu.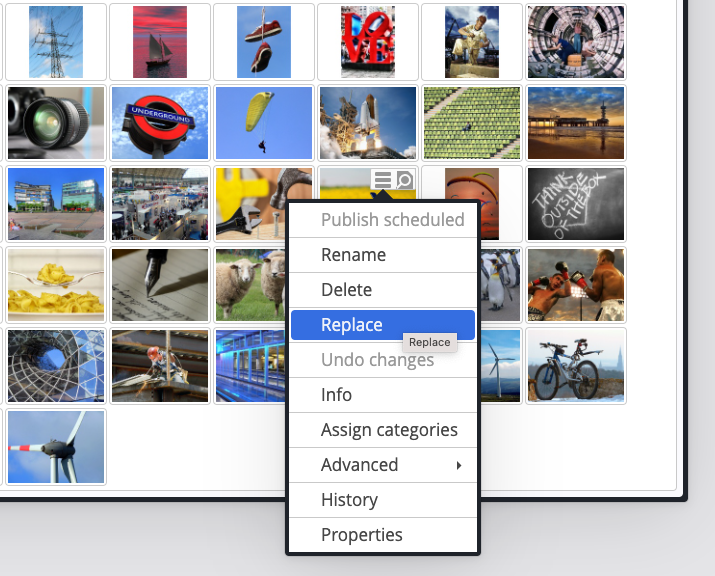 However, metadata can also be entered at a later point in time. To do this, click on the menu symbol that appears when you move the mouse over an image tile and choose the Properties menu entry.
A particularly useful function from the context menu is the replace function. With this, you can replace an image without having to re-enter the associated metadata.