OpenCms provides an integrated list type that allows you to easily configure lists. The lists app provides a special view on such lists, displaying all collected contents including filter and sort options that your list could display on the website as well.
The lists app is found in the launchpad click on it's icon to open it:

Besides opening the app from the launchpad, it can be opened by clicking on a list content in the explorer or using the "
" icon appearing when hovering over the edit point of a list content in the page editor.
When opening the lists app from the launchpad, you get an overview on all lists on the current site (and subsites). Clicking on a list, you open the list inside the app. You can also create a new list with the "Add" wizard in the toolbar (
).
Creating a new list only works if you have configured the list type (resource type name is "listconfig") in the sites sitemap configuration. All new lists will be created as configured there, i.e. not in sub-sitemaps. To add lists to sub-sitemaps, use the explorer or drag&drop a new list to a page directly.

Clicking on a list in the overview or opening the lists app by clicking on an exiting list in the explorer or opening the app from the page editor, you get to a view where you can manage your list.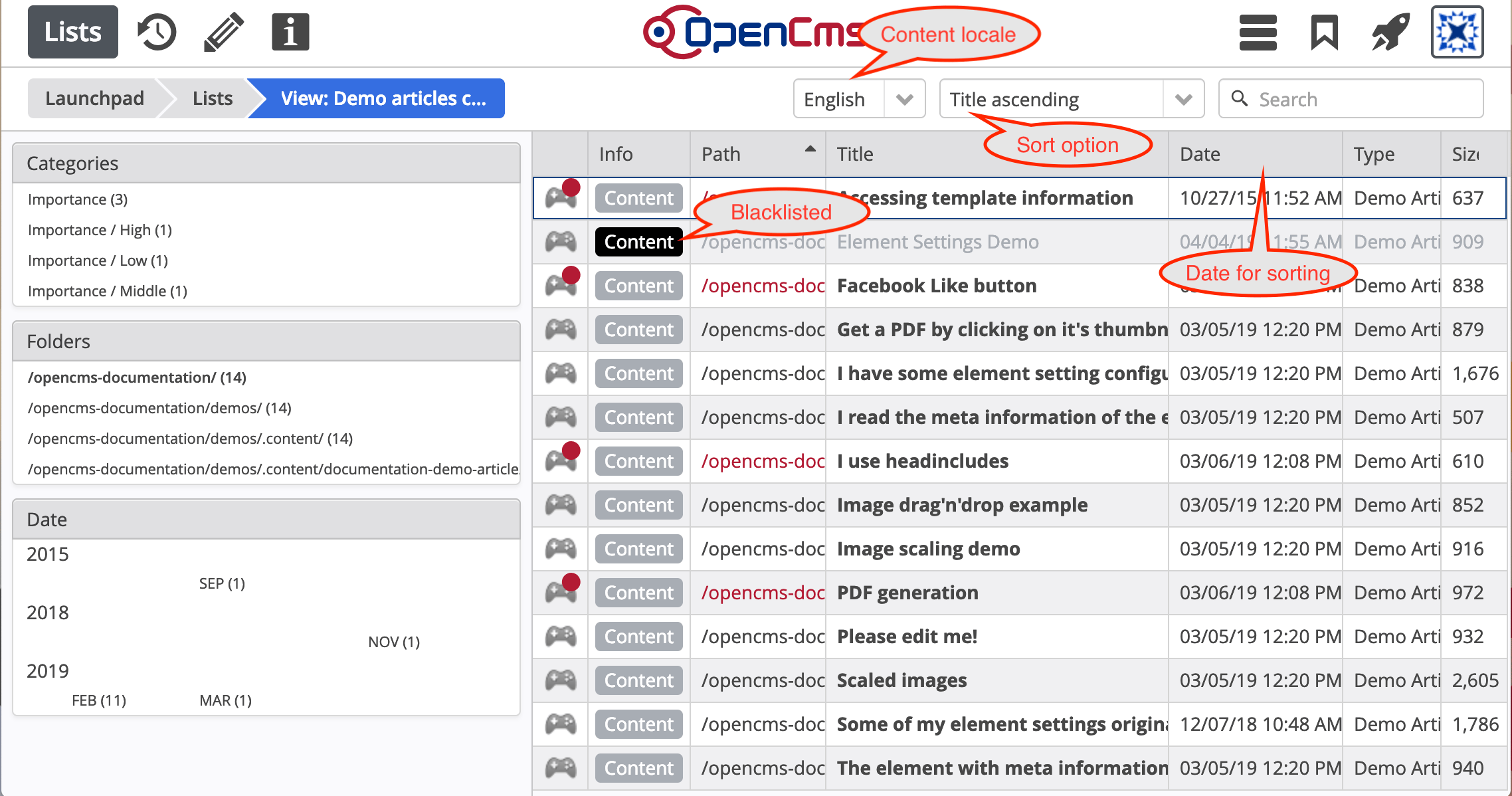 Opens the publish dialog in direct publish mode to publish changes at the list configuration and at contents displayed by the list.

Edit the list configuration in the form-based editor.

Open the info dialog for the list configuration, e.g., to see where the list is used.